DIRECTIONS FOR USING ATLAST! ALL NATURAL PRODUCTS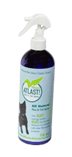 ATLAST! Flea and Tick Spray
Spray your dog all over thoroughly, rubbing it in to their coat. You will need to reapply when exposing your dog to areas that may contain fleas or ticks – aka dog parks, wooded areas, or even your neighborhood if you have lots of pets running around.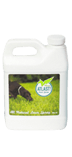 Mix 2 oz of ATLAST! Lawn Spray concentrate with 1 gallon of water – to cover about 1000 square feet of grass and bushes. Spray lawn, bushes, shrubs, anywhere unwanted critters like to go. Repeat in the summer every 4-6 weeks. Pay attention to when you spray. Do not spray in the heat of the day – anything you would spray with may burn your lawn. Also, make sure it doesn't rain right after you spray—any product needs time to do its job!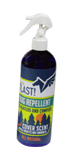 Don't wait until you have been bitten to use! ATLAST! will still help with repelling the bugs that are coming back for you, but you will still itch from the first bites! Prevention is key! You know if the bugs like you and your loved ones – so if you are going outside during bug season…USE IT! Protect yourself from the start!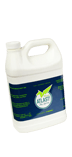 Spray your horse all over – it will not sting any cuts on him/her. I like spraying his/her tail, as well so that when they swoosh it – the scent comes out and protects them, as well! The thing to remember about fly spray for horses is that it doesn't matter how much you use chemical or not – of your stable or area has lots of manure and the likes around it – the flies will be there – so be aware of your surroundings and help you and your horse out this summer- use something that won't burn their skin! ATLAST!
***Always test a small area on yourself or your loved one before using all over…The main ingredient in ATLAST! Products is cedar oil…If you have a known allergy to cedar oil, do not use this product. If you have an allergic reaction, simply wash the area you tested and consult your doctor/vet.